Departed Toronto in -8 celcius weather. It was a short flight to Montreal with no delays. Then a quick layover and off to Paris in the Premium Economy class. The food was quite good and flight very smooth. No window seat though, so no pictures to post.
In Paris I had a longer layover (4 hours) due to a delay at the airport because of very strong winds. The winds were so strong that the plane was shaking when standing still on the runway.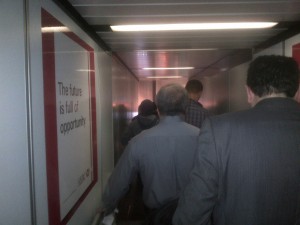 After a 9 hour flight I finally landed in Delhi. It was almost midnight, but it was still really hot. The heat hit you right as you exited the plane.
I was met by Smitha at the airport which was super busy. There were tons of people with cards waiting for arriving visitors. I was driven to the hotel, took a shower after 24 hours of travelling and went to sleep for a few hours (it was 2:30 am and we were all meeting at 6:00 am to catch the train to Ludhiana).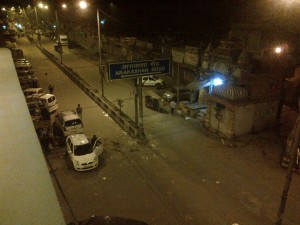 #ibmcsc india