Woke up before 6am to get ready and head down to meet the team. This was the first time I got to meet everyone face to face. It was quite exciting. Everyone was in good spirits and ready to go.
We headed to the train station in cabs, and it only took a few minutes to get there. Once there "coolies" or porters carried our luggage to the train.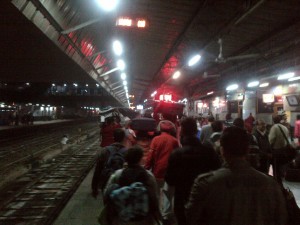 The train ride to Ludhiana took around 4 hours and it was a comfortable ride. We were served chai, and a meal. Once in Ludhiana we once again took cabs to the hotel we would call home for the next month – Fortune Park Klassik. The hotel is very nice and we were welcomed with a glass of juice and fresh flower garlands. We met our local consultant Jaspreet with whom we headed out to lunch in our first auto-rickshaw ride!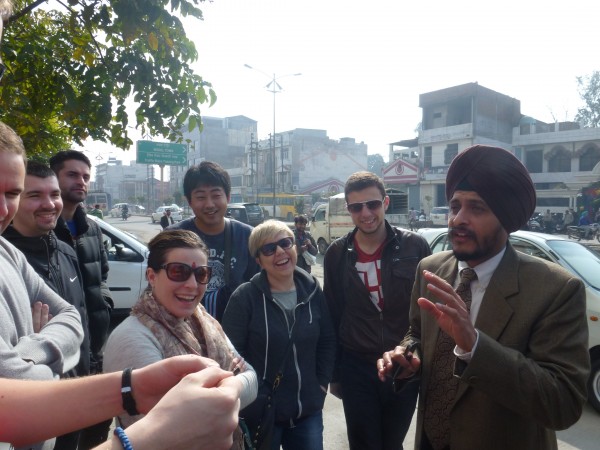 In the evening we walked to an area near by where there are shops and ATMs so that we can buy necessities and take out money. By the end of the day we were beat, so we called it a night. Tomorrow – we go to Chandigarh.
#ibmcsc india