Today we went to Ludhiana West to visit schools with Mr. Parveen Dogra (District Coordinator). We visited Bhaini-Arian and Malsian Bajan. Both those schools are in very rural areas and the drive was quite scenic.
We had a chance to observe the teachers in action. We sat in on 4 different classes and also spoke with the teachers, cluster coordinator, and head teachers.
It was a very informative day for us and we returned to the hotel to change and head of to Jaspreet's home for an authentic Indian meal. We had a fun time trying to explain to the auto-rickshaw driver how to get there. We were welcomed very warmly by Jaspreet's parents and offered some appetizers.
After we watched half of a Ballywood movie "Dil Chahta Hai" which was very funny.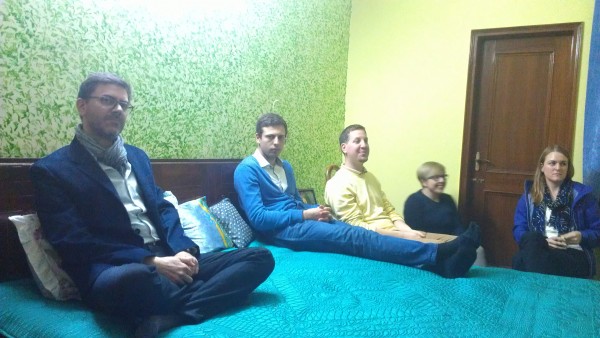 After we had dinner which was delicious, and we were absolutely stuffed.
After that great meal we headed back to the hotel for the night.
#ibmcsc india